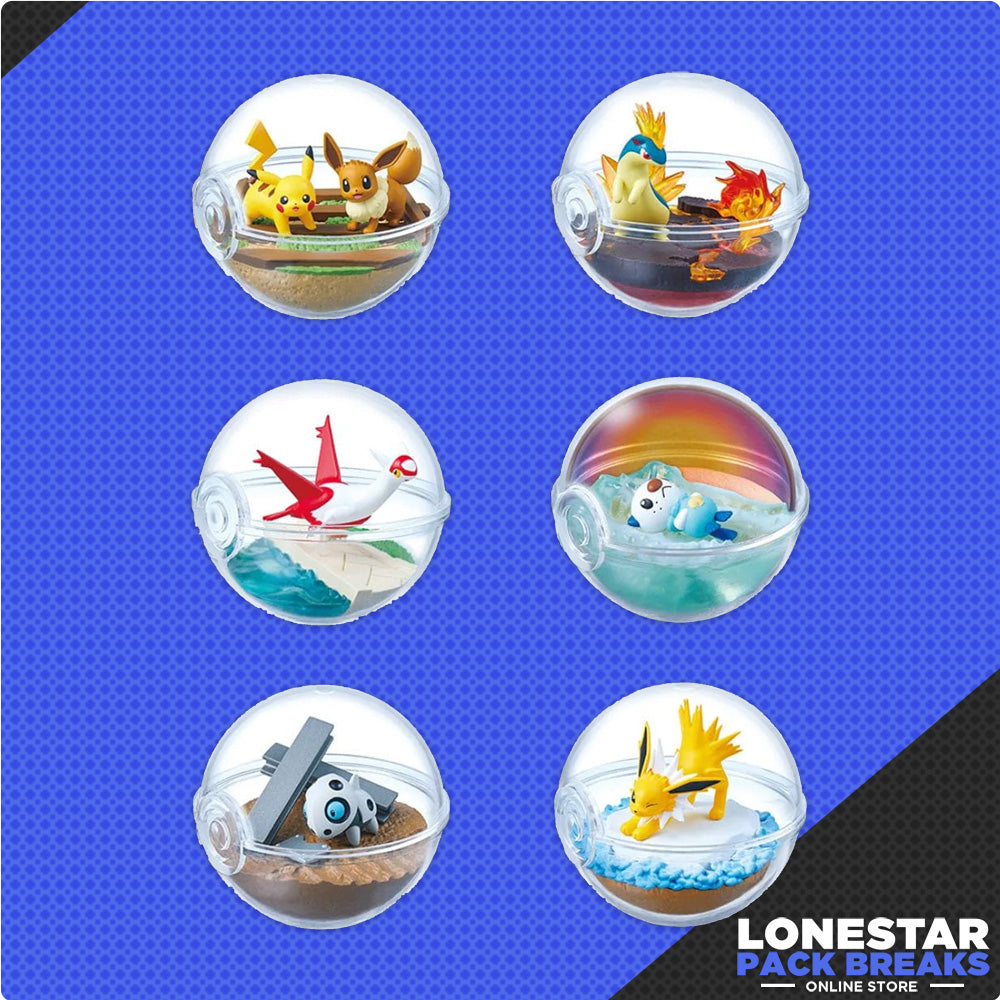 Pokemon Rement Pokemon Terrarium Collection #13 Surprise Box
---
The Rement Pokemon Terrarium Collection #13 Surprise Box contains 6 pocket-sized terrariums featuring Pikachu & Eevee, Latias, Aron, Quilava, Oshawott, Jolteon. Each terrarium is designed with intricate details.  An ideal gift or collectible.
If you order 1 box, it could be any one of the 6 surprises! 

If you order 6 box, you get all 6 for a Total Set!