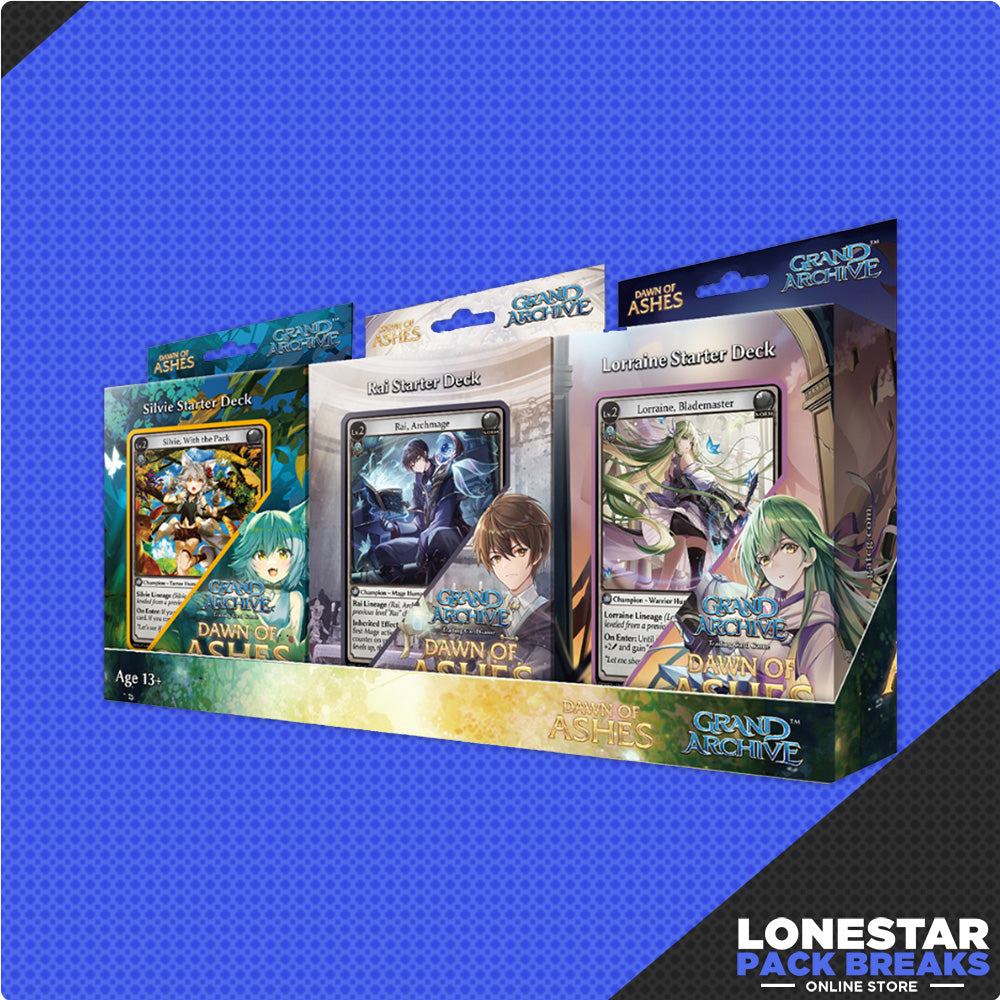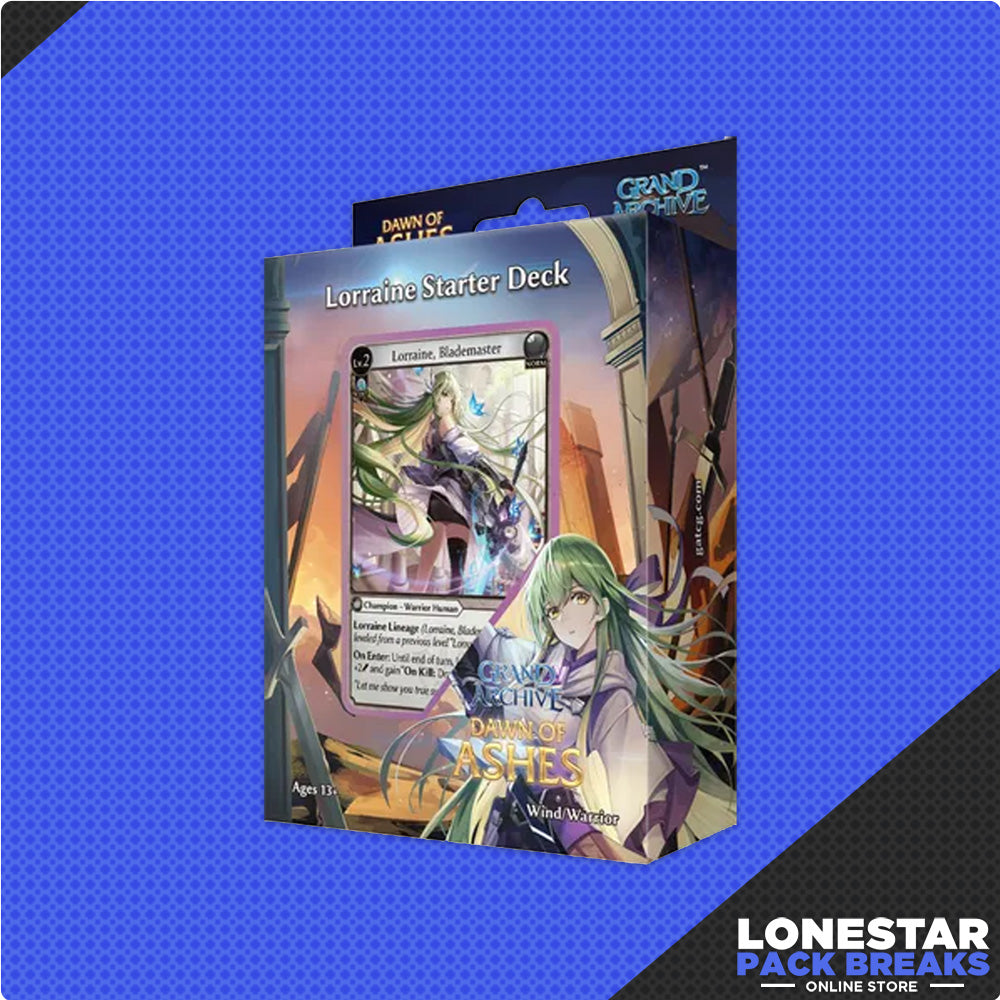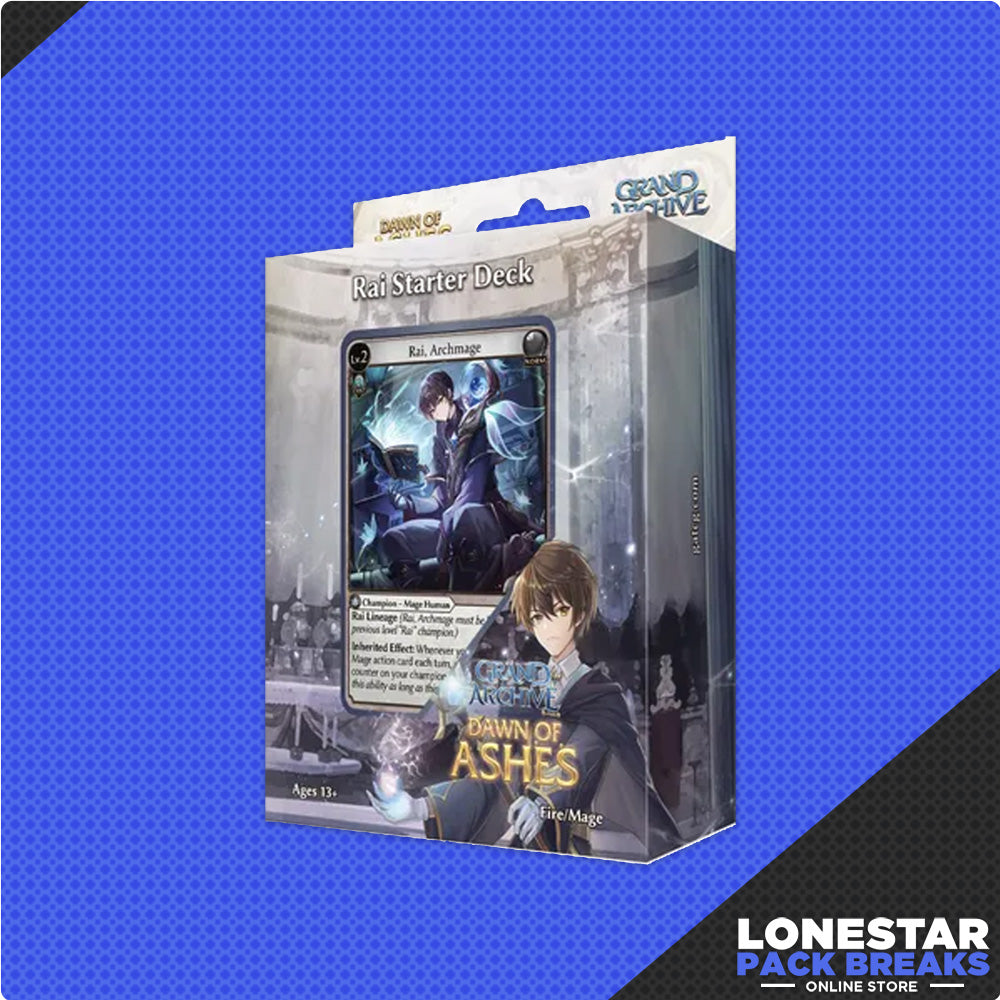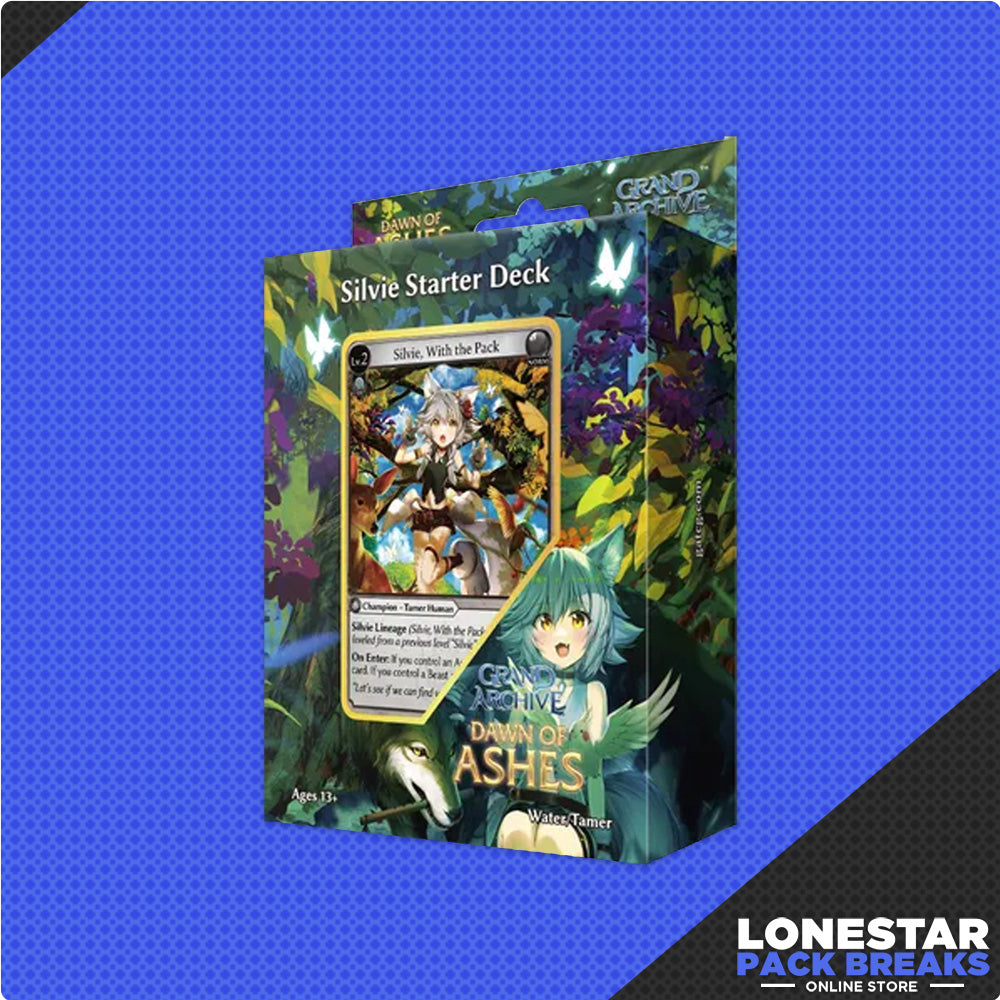 Grand Archive TCG Dawn of Ashes Starter Decks Silvie Rai Lorraine
---
Discover a brand new TCG with engaging gameplay, original story, gorgeous anime inspired artwork, and in-depth character design.
- Pick from one of each starter deck (Lorraine, Rai, and Silvie).
- Each Starter Deck contains a preconstructed 60-card main deck and 12-card material deck.
- Starter Decks have a chance at a randomly inserted CSR card.